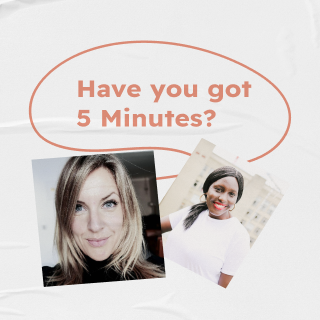 The PR, Comms and marketing podcast answering the things you would normally have asked someone really quickly about at an event or while making a brew in the office. Harriet Small and Rebecca Roberts catch up and tackle a different topic each week they think others in the industry would find useful.
Episodes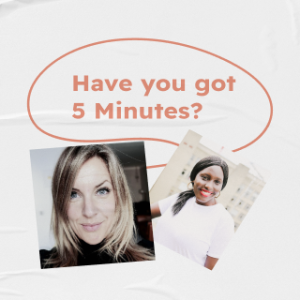 Thursday Sep 30, 2021
Thursday Sep 30, 2021
Trigger Warning: We do discuss fertility, baby loss and miscarriage in this episode. Feel free to skip it and listen to some of our other episodes, we more than understand. Harriet & Rebecca  
In this episode, we talk about the fact that our business public relations, marketing and corporate communication is a people business. Working with people and understanding how to manage relationships is a core part of what we do. Knowing how to do that well can only be a good thing.  
Our guest this week, is Emma Gilmartin, Head of Social Media & Student Comms at the University of Glasgow. We start by talking to  Emma about her podcast, Hopes & Dreams Podcast which she started after experiencing baby loss and her own journey with fertility and wanted to use her skills as a communicator to create something to help others. With many large organisations and agencies introducing leave policies for staff who experience a baby loss such as John Lewis and Channel 4 we ask what needs to happen next. 
There's No Such Thing As "Soft Skill" - Simon Sinek https://www.linkedin.com/posts/simonsinek_theres-no-such-thing-as-soft-skills-activity-6785644886205992960-uTsL/ 
John Lewis Partnership launches new support for working families and young people leaving the care system https://www.johnlewispartnership.co.uk/media/press/y2021/jlp-launches-new-support.html 
Channel 4 Pregnancy Loss Policy https://www.channel4.com/corporate/pregnancy-loss-policy
Find Emma 
Twitter @embrooksy8 https://twitter.com/embrooksy8?ref_src=twsrc%5Egoogle%7Ctwcamp%5Eserp%7Ctwgr%5Eauthor 
Hopes and Dreams Podcast Twitter @HopesDreamsPod https://twitter.com/hopesdreamspod?lang=en 
Hopes and Dreams Podcast https://podcasts.apple.com/gb/podcast/the-hopes-dreams-podcast/id1562027218 
Season 2 of Have You Got 5 Minutes? Is hosted by Harriet Small and Rebecca Roberts, produced by Dave Musson, Mustard Yellow Media, and brought to in partnership with Nextdoor. Nextdoor is the neighbourhood app used by 1 in 7 households in the UK. For more information 
Nextdoor 
Twitter: @Nextdoor_UK
Website:  https://nextdoor.co.uk/ 
Follow us on Instagram @HYG5MPod 
Find Rebecca: 
Twitter: https://twitter.com/rebecca7roberts
https://twitter.com/threadandfable  
Linkedin: Rebecca Roberts 
Website: https://threadandfable.com/ 
Podcast: The Hear It podcast 
Find Harriet:
Twitter: https://twitter.com/HarrietSmallies  
Linkedin: Harriet Small
Website: https://www.commsoveracoffee.com/