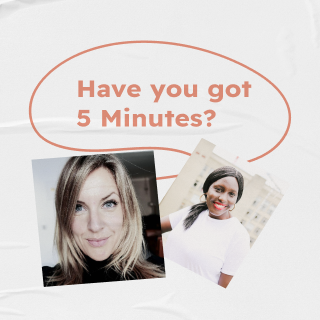 The PR, Comms and marketing podcast answering the things you would normally have asked someone really quickly about at an event or while making a brew in the office. Harriet Small and Rebecca Roberts catch up and tackle a different topic each week they think others in the industry would find useful.
Episodes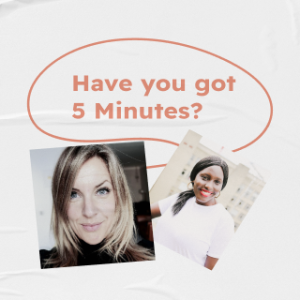 Wednesday Oct 13, 2021
Wednesday Oct 13, 2021
This extended guest episode was recorded as part of our season 2 finale.
Our guest this episode, is Polly Czoik, the Strategic Director, Engagement, Culture, and Organisational Development at London Borough of Hackney. 
Polly has been at Hackney for close to two decades, starting as a communications officer.  If anyone understands local government communications it is Polly, as the former Chair of the CIPR's Local Public Services Group, and through her peer support work with the LGA, she has played a national role in local government, and in the wider PR industry as a voice for the public sector. 
In this episode, Polly talks to us about why she stayed at Hackney, what she has learnt about inclusive recruitment, supporting a team and internal communications. She talks us through the Keep London Safe Covid campaign and how Hackney engaged with the community during the height of the pandemic. 
Dancing on Ice: leadership with political astuteness by senior public servants in the UK http://oro.open.ac.uk/38472/ 
Keep London Safe Campaign https://www.londoncouncils.gov.uk/who-runs-london/keep-london-safe/keep-london-safe-campaign 
Taylor Bennett Foundation https://www.taylorbennettfoundation.org/
Tributes paid to Hackney Orthodox Jewish leader Rabbi Avrohom Pinter who has died of Covid-19 https://www.hackneygazette.co.uk/news/hackney-s-rabbi-avraham-pinter-dies-of-coronavirus-covid-3658064
Find Polly 
@PollyCziok https://twitter.com/PollyCziok 
Linkedin https://uk.linkedin.com/in/polly-cziok-58a7a21b 
Season 2 of Have You Got 5 Minutes? Is hosted by Harriet Small and Rebecca Roberts, produced by Dave Musson, Mustard Yellow Media, and brought to in partnership with Nextdoor. 
Nextdoor is the neighbourhood app used by 1 in 7 households in the UK. For more information 
Nextdoor 
Twitter: @Nextdoor_UK
Website:  https://nextdoor.co.uk/ 
Follow us on Instagram @HYG5MPod 
Find Rebecca: 
Twitter: https://twitter.com/rebecca7roberts
https://twitter.com/threadandfable  
Linkedin: Rebecca Roberts 
Website: https://threadandfable.com/ 
Podcast: The Hear It podcast 
Find Harriet:
Twitter: https://twitter.com/HarrietSmallies  
Linkedin: Harriet Small
Website: https://www.commsoveracoffee.com/