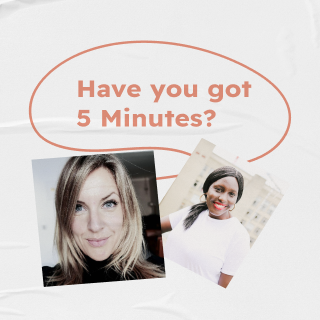 The PR, Comms and marketing podcast answering the things you would normally have asked someone really quickly about at an event or while making a brew in the office. Harriet Small and Rebecca Roberts catch up and tackle a different topic each week they think others in the industry would find useful.
Episodes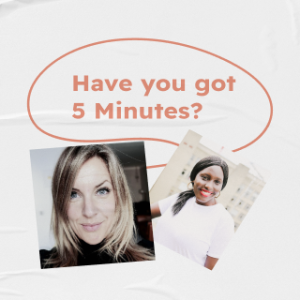 Tuesday Nov 22, 2022
Tuesday Nov 22, 2022
We're back for a short and sweet Season 3, bringing you a handful of episodes to wrap up 2022 with. 
First up, we're talking about the influencer campaigns and the impact on supply chain, wondering whether (at times) marketing, comms and operations talk... 
We talk about the Adanola range that quickly ran out of stock following a Molly Mae campaign https://adanola.com/ and the Krissy Cela range, which you have to be quick or miss out on https://uk.oneractive.com/ - do these ranges effectively create a hype around them like the Crtz https://www.crtz.xyz/ brand, where drops are meant to be competitive and short lived, or are they potentially limiting customer engagement by often selling out even as a campaign begins? 
Rebecca may not be able to pronounce it, but we also talk about the 501% rise in searches of the Negroni Sbagliato following a viral sound on TikTok, clipped from an interview by House of Dragons stars talking about their drink of choice. Stunning. 
The cost of living communications focus, finds us listing some of the key principles we think are important as communicators, whether we have an internal audience or include it within external messaging. 
A blog Rebecca wrote here on the cost of living crisis impacting students as well as a mention of Dan Slee's blog focusing on public sector comms. 
Please rate, review and subscribe and if you'd like to get in touch you can email us at info@threadandfable or follow us on instagram @hyg5m or on twitter @HarrietSmallies and @Rebecca7Roberts