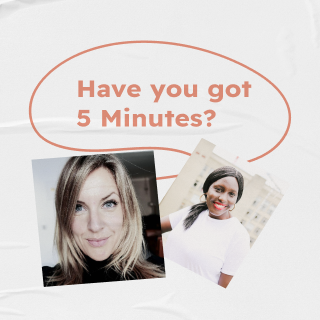 The PR, Comms and marketing podcast answering the things you would normally have asked someone really quickly about at an event or while making a brew in the office. Harriet Small and Rebecca Roberts catch up and tackle a different topic each week they think others in the industry would find useful.
Episodes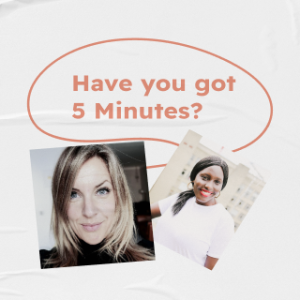 Monday Oct 11, 2021
Monday Oct 11, 2021
This extended guest episode was recorded as part of our season 2 finale.
Our guest this episode, is  Alice Skeats, Head of Partnerships for Europe at Nextdoor. Alice has been the senior Communications, PR and Partnerships manager at the tech company which geo-locates neighbours on a social media platform. Alice has  background in police and local government communications before transitioning to tech. In this episode we talk about loneliness, tranistiioning to a new industry, the power of community and the importance of kindness. 
Find Alice 
@AliceSkeats https://twitter.com/aliceskeats?lang=en 
Season 2 of Have You Got 5 Minutes? Is hosted by Harriet Small and Rebecca Roberts, produced by Dave Musson, Mustard Yellow Media, and brought to in partnership with Nextdoor. 
Nextdoor is the neighbourhood app used by 1 in 7 households in the UK. For more information 
Nextdoor 
Twitter: @Nextdoor_UK
Website:  https://nextdoor.co.uk/ 
Follow us on Instagram @HYG5MPod 
Find Rebecca: 
Twitter: https://twitter.com/rebecca7roberts
https://twitter.com/threadandfable  
Linkedin: Rebecca Roberts 
Website: https://threadandfable.com/ 
Podcast: The Hear It podcast 
Find Harriet:
Twitter: https://twitter.com/HarrietSmallies  
Linkedin: Harriet Small
Website: https://www.commsoveracoffee.com/