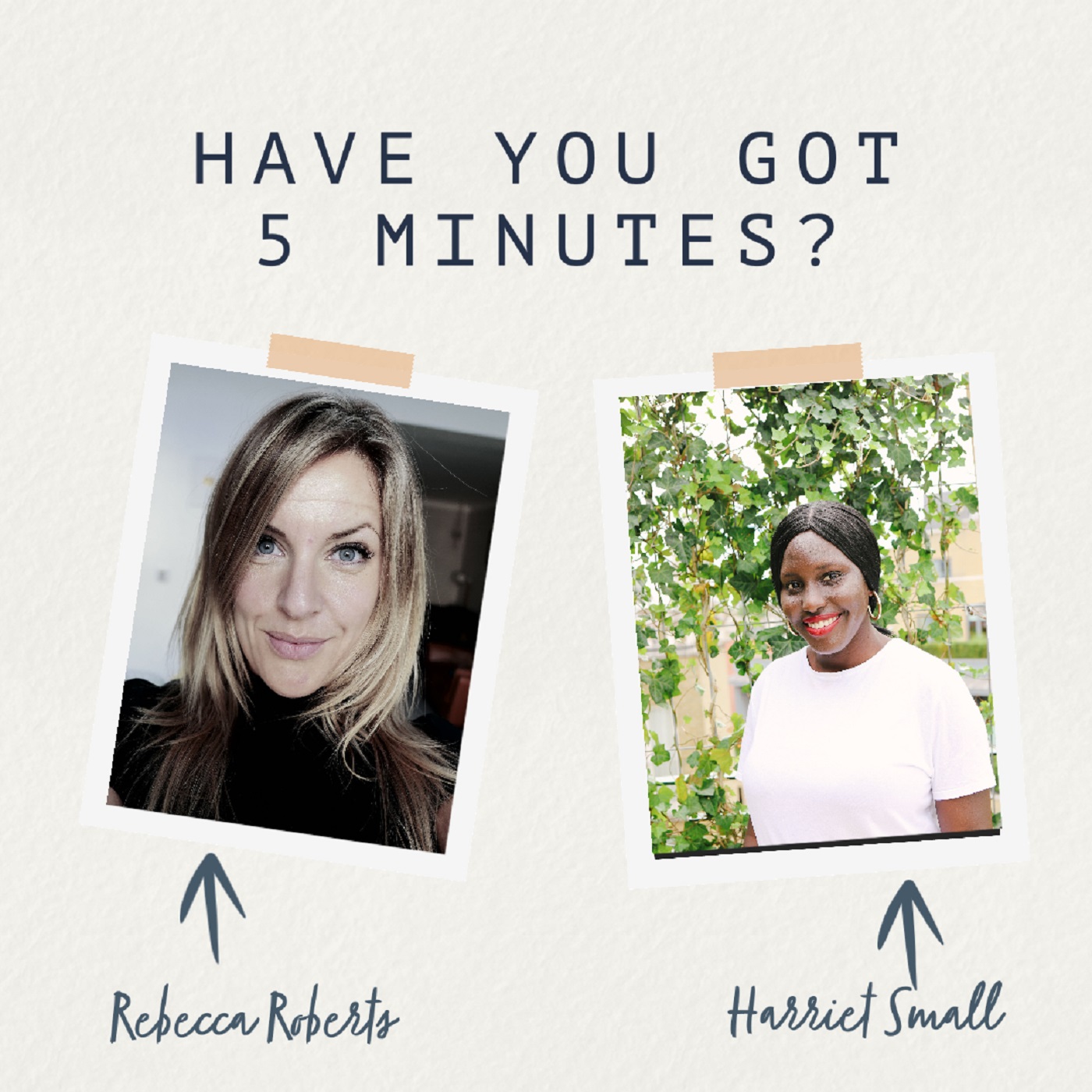 In this episode, we chat about why it is okay to ask for help at work and catch up with Naomi White, founder of Naomi White Communications. 
Her agency specialises in health and wellness with a portfolio of clients such as Boom Cycle, Thrive, Lumen, Fresh Food Fitness,  Barrecore, Shaman Durek, Jody Shield, MoveGB and more. Naomi gave us an insight into how she does PR for her clients and the evolution of her PR coaching business. 
Luke Worthington https://www.lukeworthington.com/ 
Find Naomi 
Twitter: @Bambi_Nay https://twitter.com/Bambi_Nay   
Instagram: @naomiwhitecommunications https://www.instagram.com/naomiwhitecommunications/?hl=en 
Linkedin: Naomi White 
Website:  https://www.naomiwhitecommunications.com/ 
Season 2 of Have You Got 5 Minutes? Is hosted by Harriet Small and Rebecca Roberts, produced by Dave Musson, Mustard Yellow Media, and brought to in partnership with Nextdoor. 
Nextdoor is the neighbourhood app used by 1 in 7 households in the UK. For more information;
Nextdoor 
Twitter: @Nextdoor_UK
Website:  https://nextdoor.co.uk/ 
Follow us on Instagram @HYG5MPod 
Find Rebecca: 
Twitter: https://twitter.com/rebecca7roberts
https://twitter.com/threadandfable  
Linkedin: Rebecca Roberts 
Website: https://threadandfable.com/
Podcast: The Hear It podcast 
Find Harriet:
Twitter: https://twitter.com/HarrietSmallies  
Linkedin: Harriet Small
Website: https://www.commsoveracoffee.com/